The Duke Parrott Documentry Directed by James Chivers, is a 2010 mockumentry film featuring Duke Parrott, a self obsessed, messed up parrott puppet, The film was recorded in September 2010.
The Duke Parrott Documentry was released on YouTube on the 28th October 2010. The film was rated 15 for "strong language, once very strong" by the JCCO (James Chivers Classification Office) The film was distributed by Chivers Productions a James Chivers Company and Sail Boat Pictures.
The film was recorded in the Chivers family's previous home 37 Hedingham Road in Hornchurch, Essex. James Chivers the director, creator and voice actor for Duke Parrott decided to upload the short film in his new house 3 Boscombe Avenue. The film was uploaded on James Chivers's alternate YouTube channel HectorLiveShow.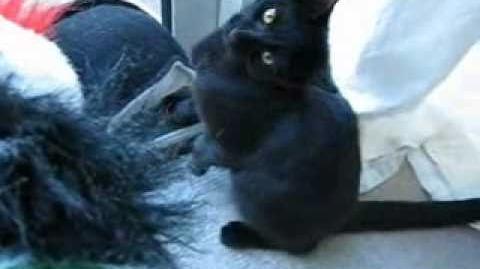 Plot
The film starts off when we see Duke Parrott getting up from bed due to him not being able to sleep, he then starts swearing and showing his anger, and starts talking to his cat played by Toby Lagden.
The Cast In Order of Appearance

Sequel
A sequel was officially announced in May 2013 that production stages of The Duke Parrott Continuum are in place. The film will continue lost unhinged ex-comedian Duke Parrott trying to find himself.